White and Gold Fragrance Lamp- Large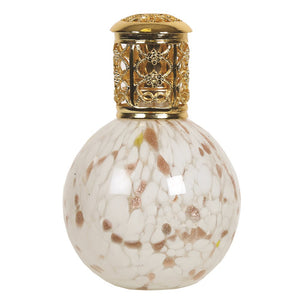 White and Gold Fragrance Lamp- Large
Regular price $51.47
Our Beautiful Range of Colourful Handcrafted Fragrance Lamps at Choize will bring Purity to your home leaving you feeling relaxed with clean air throughout your home benefitting your health in day-to-day life. Now laboratory tested to kill 97% of airborne coronavirus.

Stunningly elegant and desirable, our range of Handcrafted Fragrance Lamps will fill your universe with a fragrance like nothing you have ever experienced before. Utilizing a catalytic combustion technique, the Fragrance Lamp will actively purify, cleanse, and perfume the air within your home. Independent laboratory results also reveal the Fragrance Lamp can destroy 97% of airborne coronavirus in 30 minutes - what more could you ask for during these difficult times.

Uniquely powerful, UK made a fragrance for use with Fragrance Lamps. A Fragrance Lamp utilizes a catalytic combustion technique that actively purifies, cleanses, and perfumes the air in the home, promoting wellbeing and creating your desired atmosphere.

Burning Time: Approximately 40 hours of use with a large lamp

Guidance: Fragrance lamps are an incredibly powerful way to fragrance your home, and consequently do not need to be used for extended periods of time. For the optimum balance of room fragrances with fragrance usage, we recommend burning your lamp for around 20-25 minutes per time (an average-sized room is about 20sqm).

At Choize, our beautiful range of fragrance lamps with bringing a Dash of luxury to your home and benefitting your health by cleansing and purifying the air throughout your home. Now Laboratory tested to kill 97% of Airbourne Coronavirus.

PLEASE NOTE: Lamp Fragrances are intended to be used only with Fragrance Lamps. Lamp Fragrances are not the same as Fragrance Oils and cannot be used in an Oil Burner.
Estimated delivery time 3-5 Working days